2023 Toyota GR86 in Harrisonburg, VA
---
The 2023 Toyota GR86 is the latest iteration of the iconic 86 series. It's a sleek, sporty coupe that offers an exhilarating driving experience with its powerful 2.4L 4-cylinder boxer engine and dual cat-back exhaust. The 6-speed manual or automatic transmission provides smooth shifting and responsive handling, while the paddle shifters give you complete control over your ride. With Toyota Gazoo Racing technology and Vehicle Stability Control for added safety, the GR86 is sure to be a hit with drivers who want to take their thrill around every corner.
If you're located in Staunton, Waynesboro, Charlottesville or the surrounding areas, we're the Toyota dealer for you. Shop the 2023 GR86 at Steven Toyota!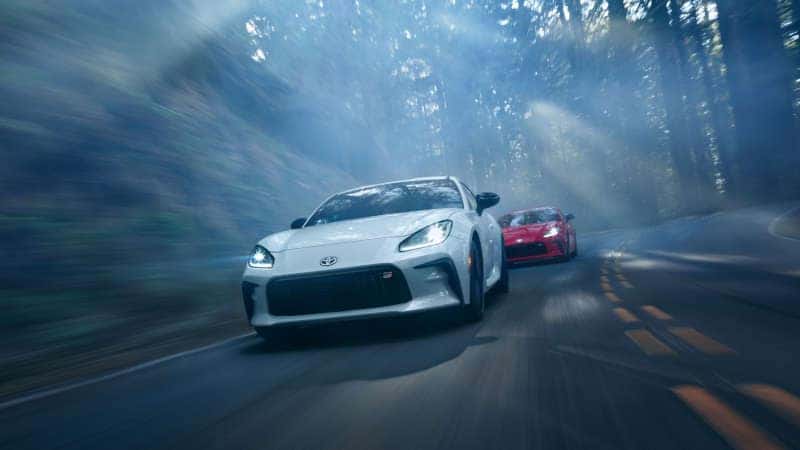 Features
---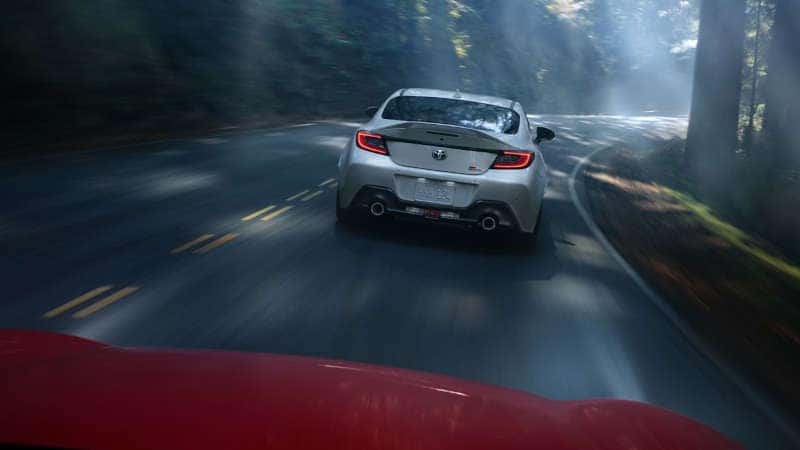 Dual Cat-Back Exhaust
GR86's impressive dual chrome-tipped exhaust is designed to accommodate its higher displacement and output. Built from corrosion-resistant materials, this cat-back system includes mandrel bends to ensure a smooth airflow - giving GR86 enhanced engine performance and making it stand out whenever you drive by.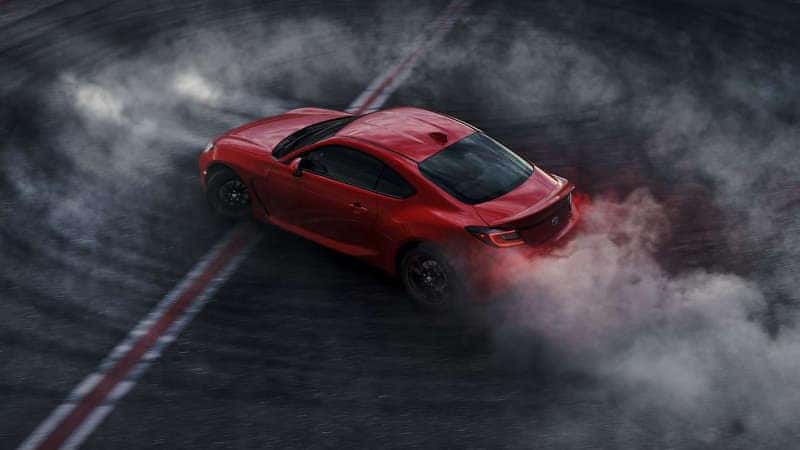 Front-Engine Rear-Wheel-Drive Layout
GR86 provides superior control when cornering thanks to its front engine that powers the rear wheels. Lightweight materials, a reinforced chassis, as well as ideal weight distribution, result in an agile ride and steady acceleration at every bend in the road.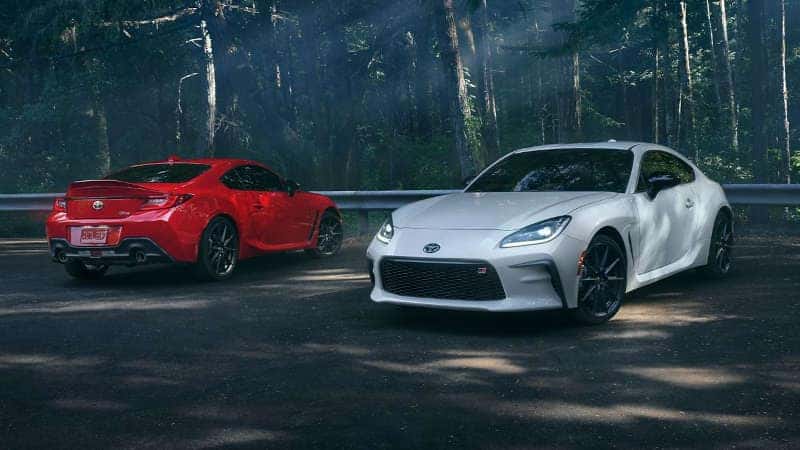 Purposeful Design
GR86 has a sleek and dynamic design, with an aerodynamic profile and racing-inspired proportions - a long hood and short rear deck. To guarantee optimum performance, almost every component from the powertrain to the body panels has been constructed to be as light as possible. This, together with its ideal weight distribution, provides an agile driving experience that embodies the meaning of functional beauty.⁠
Available Eight Speakers
GR86's speaker system is constructed to provide an improved driving experience, with European beats that will draw you in. The available 8 speakers deliver crystal clear sound and dynamic audio quality, while a 10-inch 200W subwoofer is available for those seeking even deeper bass. Now it's time to get into the driving rhythm!⁠