2023 Toyota GR Supra in Harrisonburg, VA
---
The 2023 Toyota GR Supra is a five-passenger mid-size crossover SUV that offers drivers a unique blend of style, performance, and convenience. With its roomy interior and great mileage, the GR Supra is an affordable option for those looking for a reliable vehicle that can handle both city and highway driving. The GR Supra also features a hybrid engine option for those looking to reduce their carbon footprint. Whether you're commuting to work or taking a road trip with friends, the 2023 Toyota GR Supra has something for everyone.
If you're located in Staunton, Waynesboro, Charlottesville or the surrounding areas, we're the Toyota dealer for you. Shop the 2023 GR Supra at Steven Toyota!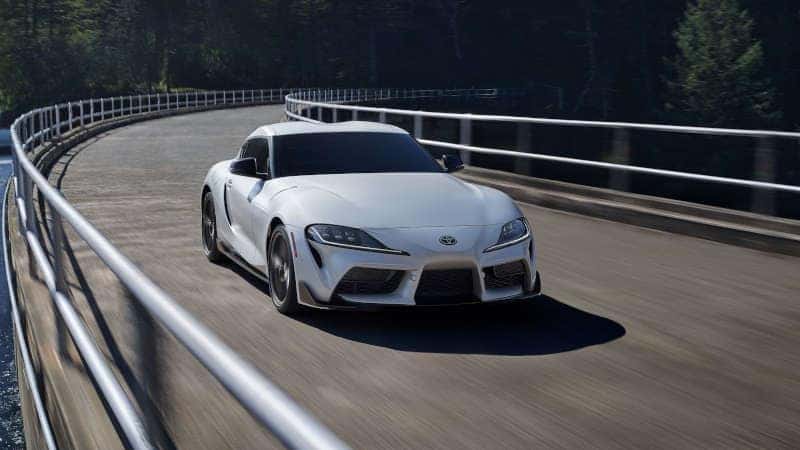 Features
---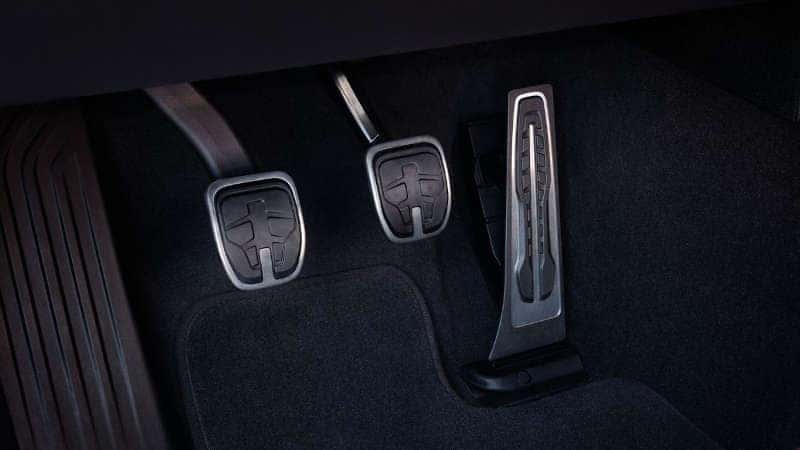 6-Speed Manual Transmission
Unlock a heightened experience every time you start up your GR Supra. Get the most out of 382 horsepower and 368 lb.-ft. of torque with the 6-speed intelligent Manual Transmission (iMT) and feel the connection to the road as you drive around each corner and sink into your seat under g-forces. Discover the perfect combination between revs and adrenaline with an unparalleled level of control now available in the A91-MT Edition.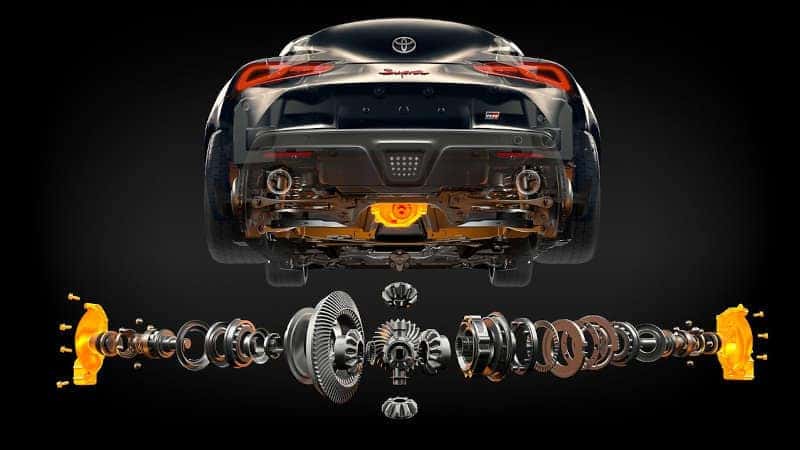 Electronically Controlled Rear Differential
Make the most of maximum stability and performance with the GR Supra's electronically controlled rear differential. This system collects data from wheel speed, engine rpm, yaw rate, brake pressure, throttle opening angle and steering angle information and sends it to a main processor. In seconds, this processor can activate a multi-plate clutch that can adjust the locking ratio between both wheels allowing you to take control of your driving line.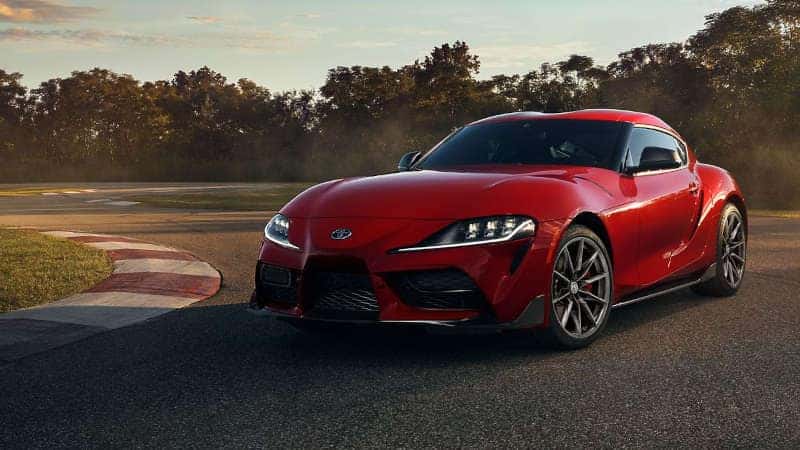 19-In. Frozen Gunmetal Gray Forged-Aluminum Wheels
Get the perfect blend of style and performance with 19-in. forged-aluminum wheels and Michelin® Pilot® Super Sport tires for enhanced acceleration, cornering and braking on the GR Supra. Enjoy a sleek look with maximum driving power.⁠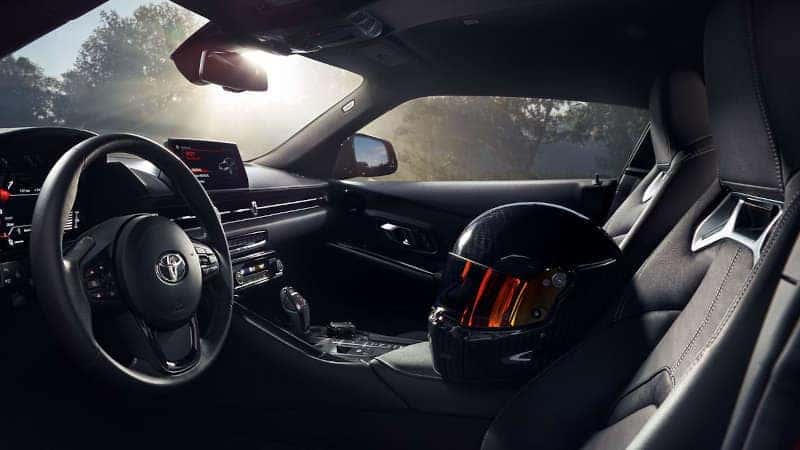 Built for Drivers
Enjoy a well-crafted interior in your GR Supra to get full enjoyment out of every drive. The driver-focused cockpit features deeply bolstered sport seats with side knee padding for optimal comfort, no matter how tight the turn. Make sure you're firmly in place and enjoy the ride.⁠