Prep Your Car for Spring with These 5 Tips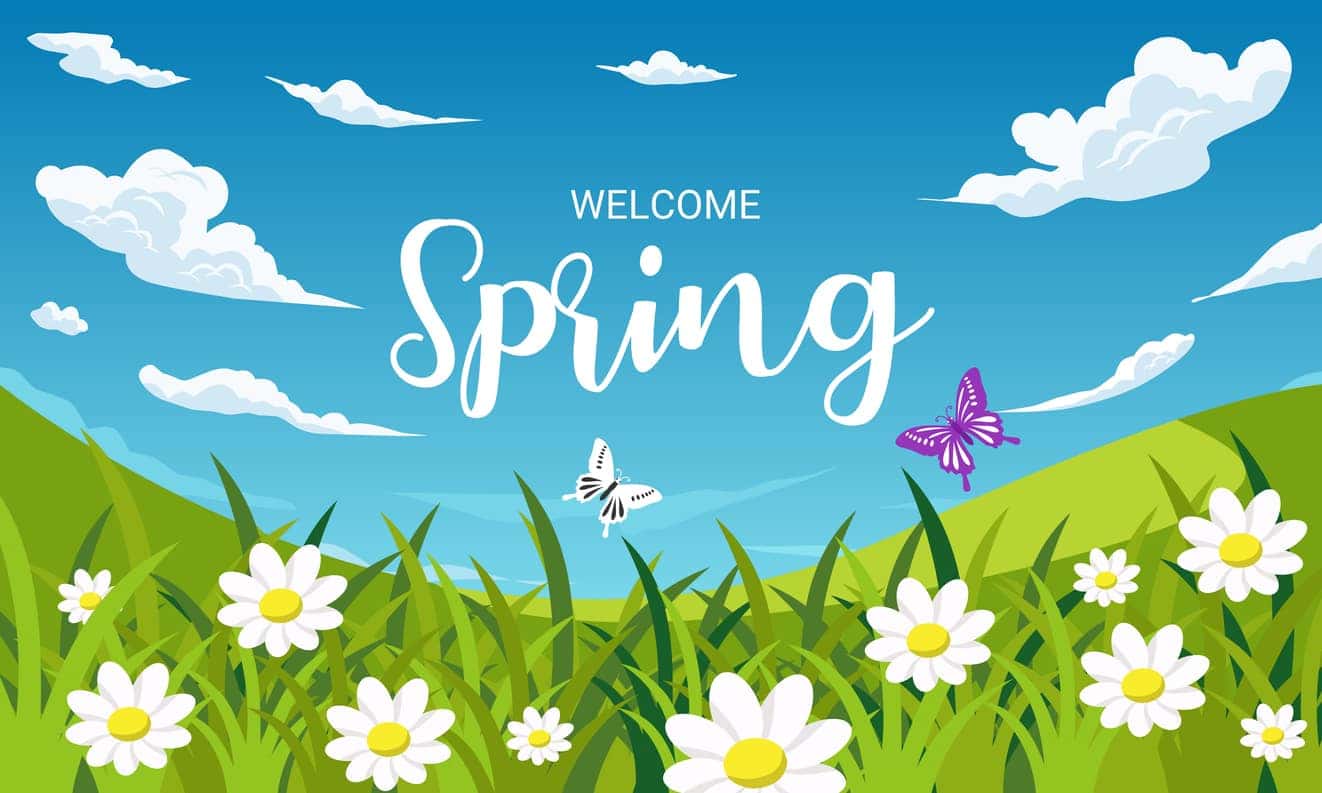 With spring right around the corner now is the best time to start prepping your car for warmer weather. Whether you're washing off a winter worth of salt and dirt or you're finally bringing the summer car out of your garage, some spring cleaning is a great way to increase the life of your vehicle.
If you're a DIY'er looking to get their ride ready for spring, this is one list of tips and tricks you won't want to miss.
Wash it Down
Spring is the perfect time to give your car the much-needed love it deserves. To start, grab some soap, water and a lint-free chamois cloth. Once you have your supplies, start scrubbing away any winter grime, dust or debris. Don't forget to get into all of those nooks, crannies and hard-to-reach areas.
Now that you're done with the soap and water stage, give the car a quick once-over before wiping it down with your chamois cloth. Using a lint-free chamois cloth instead of air drying helps avoid any unwanted water spots on your vehicle.
If you don't have much time or are looking for an easier method, an automatic car wash is a good option to consider. With just a few minutes of your time an automatic car wash will have your car ready for Spring in no time.
Check Your Tires
As spring approaches, it's time to start checking the air pressure and tread depth of your tires. Having tires with solid tread depth and the proper air pressure not only keeps you safe, but it also ensures peak performance and fuel economy.
Tire air pressure can drop with temperature changes or from sitting for a long time. So, the first step is to ensure those air levels are set to your vehicle manufacturer's specifications. You typically can find this information on the inside of your driver's side door jam.
Next, you'll want to check your tread depth. While there are a few methods of checking this at home, we always recommend having one of our certified technicians do this for you. This ensures that the tread depth reading is accurate so don't have to buy tires before they're ready to be replaced.
Inspect the Battery
Spring is an important time to inspect the battery of your car to ensure it is fully operational. A battery that has sat for a long time or been exposed to cold weather for long periods of time may not be as strong as it once was. That's why we recommend testing your battery or having it tested as you begin to prepare your vehicle for spring.
It's also wise to have a technician check your alternator and charging system annually. This will ensure that your battery is being properly charged which maximizes its lifespan. If your charging system or alternator aren't functioning properly, it's better to find that out ahead of time before you end up stranded.
Making sure your battery is ready for spring will go a long way in helping you stay safe and worry-free on the roads this season. You can have your alternator, battery and charging system checked by one of our certified technicians here at Steven Toyota. All you have to do is schedule an appointment online or call us today!
Change the Oil
One of the oldest pieces of car maintenance advice to ever exist, changing your oil is essential no matter what season it is. However, after a long winter or a prolonged period of garage storage, it is even more important to check and/or change the oil in your vehicle. This can help catch issues such as degraded oil or finding metal shavings in the oil pan.
If you don't have the time or space to check your oil, don't worry, our service center is full of certified technicians who can help. At Steven Toyota, we can check and replace your oil and filter, as well as perform a variety of other maintenance and repair services. All you have to do is call for an appointment or schedule your service online today!
Protect Your Paint
Preparing your car for the spring season is an important part of vehicle maintenance, and paint protection should be a top priority. Investing in paint protection film or a ceramic coating can help protect against scratches, dirt and other things that can cause paint damage over time.
Paint protection film acts as a physical barrier to any debris coming in contact with your paint, while ceramic coatings act as an extra layer on top of your paint that wears better against damage. Both are excellent options for protecting your car's paint from the elements and road debris.
Are You Ready for Spring?
With the days getting longer and temperatures increasing, it's time to put winter in the rearview mirror and prepare for spring. Make sure your car is ready for sunny drives and weekend trips by following our five favorite tips for prepping your vehicle for spring.
And remember, if you don't have time to do this yourself, we have a team of professionals waiting to help you. Schedule your appointment online or simply stop by our location in Harrisonburg today!