Four of the Best Weekend Activities in Harrisonburg You Won't Want to Miss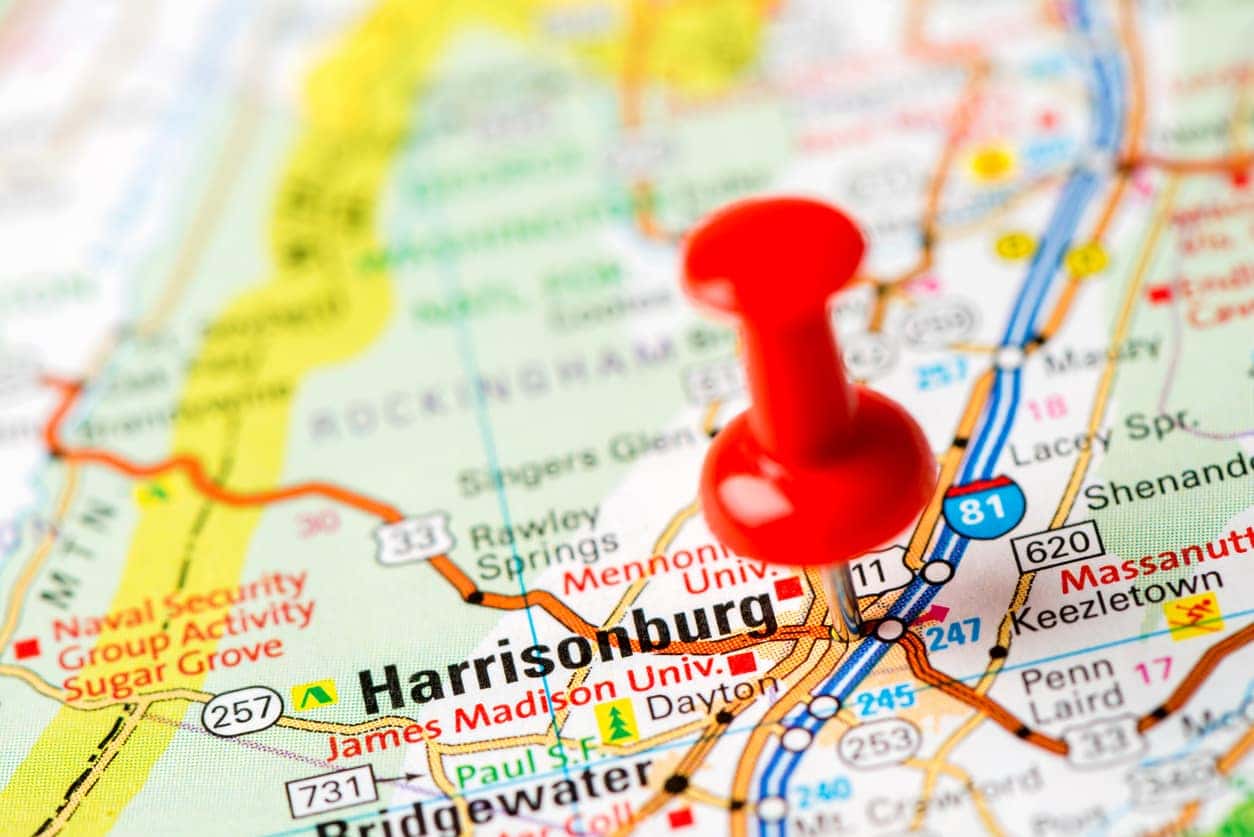 Founded in 1779, Harrisonburg sits in the heart of the Shenandoah Valley. Named after it's founder Thomas Harrison, Harrisonburg was originally 50 acres of donated land from Harrison. This small Virginia town holds hundreds of years of history in its borders, making for some great weekend attractions.
If you love old America and want to know more about the founding of this country, Harrisonburg is a place you absolutely have to visit. Harrisonburg has been around since the middle of the Revolutionary War, survived through the Civil War and played a pivotal role in both World Wars. With all of this history, you won't be short for something to do any time you're in Harrisonburg.
Whether you live here or are just visiting for the weekend, this list of the four best weekend activities in Harrisonburg is for you! It was curated with family and friends in mind, so give it a quick read before you pack up the family car and head to the Shenandoah Valley. While you're here, make sure to stop by Steven Toyota located right on South Main Street in Harrisonburg.
Edith J. Carrier Arboretum
A woodland sanctuary located on James Madison University's campus, the Edith J. Carrier Arboretum is an urban garden and green space that is open to the public year-round. The plethora of native plant species here can be observed as well as researched, as the University encourages their study.
The idea behind the Arboretum was to provide a fun, enjoyable and safe environment for all ages to be able to study nature and botanical wonders. As stated on its website, the vision of the Edith J. Carrier Arboretum is to "inspire outdoor engagement ina woodland sanctuary". A sanctuary it is indeed, you won't top the beauty you find here.
Entry to the Arboretum is free for all ages and can be accessed from dawn to dusk every day of the week. On-site at the Arboretum is the Frances Plecker Education Center, which is open Monday through Thursday from 8 am to 4 pm, and from 9 am to 3 pm on Fridays. The Frances Plecker Education Center is a great stop to make while visiting the Arboretum, you can dive deeper into all things botanical.
If you're looking for a great weekend outing in Harrisonburg for the whole family, you won't find a more relaxing and visually stunning place than the Edith J. Carrier Arboretum at James Madison University. For more information on the Edith J. Carrier Arboretum, check out their website or give them a call at 540-568-3194 today.
Shenandoah Heritage Market
Sample a taste of old-fashioned Harrisonburg living at the Shenandoah Heritage Market. A traditional country market, the Shenandoah Heritage Market is home to over 20+ locally owned and operated shops, stocked full of fresh produce and homemade goods.
In addition to a bunch of fresh produce and goods, you'll find an antique mall, a country-style cafe, Amish-made furniture and so much more! For the kids, you'll want to check out the candy shops where you can choose from a variety of homemade sweets, including fudge. If that isn't appealing enough, you can take the kids to one of the toy stores inside or head out to the pond to view some fish.
No matter what you come to Shenandoah Heritage Market for, you can be sure you'll go home happy — and not hungry! Enjoy a taste of the past, visit the Harrisonburg area's largest country market, Shenandoah Heritage Market located on 121 Carpenter Lane. The Market is open Monday through Saturday 10 am to 6 pm, for more information or directions, visit their website or call 540-433-3929.
White Oak Lavender Farm
Looking for a serene experience for you and a loved one? If you're in Harrisonburg, you'll want to check out the White Oak Lavender Farm. It's exactly what it sounds like — a lavender farm. You can walk the grounds and enjoy the beauty of the lavenders in bloom, or you could visit their gift shop for some refreshing lavender ice cream.
In addition to a lavender farm, White Oak also operates the Purple WOLF Vineyard. The vineyard grows a variety of grapes for its signature collection of wines, all of which we recommend trying. The Purple WOLF's tasting room opens up at 10 am and offers a selection of seven white wines and six reds.
If wine isn't your thing, you will love the lavender-based refreshments and gifts located in White Oaks gift shop. Here you'll find a plethora of lavender goodies, such as wines, essential oils, accessories, bath & body products and even sachets. In addition to this, you can also do "U-pick" at White Oak when the flowers are in bloom, taking home your own fresh lavender to enjoy.
Whether you're here to enjoy the wine or pick some lavenders, White Oak Lavender Farm and the Purple WOLF Vineyard is guaranteed to be a great time. If you live in Harrisonburg or are simply passing through, this is one spot you won't want to miss. For more information on White Oak and its hours of operation, visit its website or call 540-421-6345.
Explore More Discovery Museum
A fantastic spot to bring the kids, the Explore More Discovery Museum is one of Harrisonburg's finest hands-on experiences. As its name suggests, the museum is all about encouraging your children to explore the world around them through hands-on exhibits and activities. The Explore More museum is dedicated to discovery; promoting curiosity, creativity and community through their positive learning environment.
At the museum, you'll find a wide range of multi-sensory exhibits and activities, including a play kitchen and theatre as well as craft areas. If your child is age 9 or older, a makers-space called Maker City is provided by the museum, with unbridled access to create and explore.
Explore More offers weekly programs, summer explorer camps and even tours for school groups throughout the year. Their maker-space, Maker City, allows kids age 9 and up to explore woodworking, electronics, fiber arts, computer projects and more. No matter the age of your kids, if you want an unforgettable weekend, you need to visit the Explore More Discovery Museum.
You can find the Explore More Discovery Museum on 150 S. Main Street in downtown Harrisonburg. For more info on their hours of operation, feel free to visit their website or call their office at 540-432-8935.
Visit Virginia
With this list of the four best weekend activities in Harrisonburg, you're set for a great weekend out in one of Virginia's nicest cities. From the Edith J. Carrier Arboretum to the White Oak Lavender Farm, if you're looking for a relaxing weekend, Harrisonburg has a lot to offer!
While you're enjoying all of the great attractions Harrisonburg has to offer, make sure to pay a visit to Steven Toyota. Located in Harrisonburg, Steven Toyota is the premier Toyota dealer in all of Virginia. If you don't want to overpay for your next vehicle, Steven Toyota is the Toyota dealer for you! Stop by and check out our inventory today, it's the largest selection of new and used Toyota vehicles in Harrisonburg!